Day 2 :
Keynote Forum
CSIR-Central Drug Research Institute, India
Time : 09:50-10:30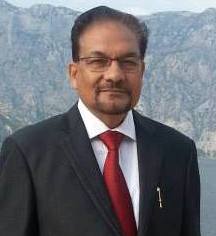 Biography:
A K Saxena, is actively involved in the domain of Medicinal Chemistry & CADD, drug discovery and development research. He has 45 years of research experience with 200 research publications, 19 reviews/articles in books and/monographs, 72 patents and has delivered >180 invited lectures, chaired >45 sessions. He is Fellow of Royal Society of Chemistry, UK, Editorial Board Member of different prominent journals like, Medicinal Chemistry Research, SAR and QSAR in Environmental Research, online International journal ARKIVOC, and Patent Evaluator: Current Drugs, UK. He is also series Editor for book series "Topics in Medicinal Chemistry" published by Springer Verlag.
Abstract:
In recent years tuberculosis (TB) chemotherapy is dependent on drugs targeting bacterial metabolism with bactericidal action having no effect on dormant or latent or metabolically inactive bacilli that target cell division. The ATP synthase is a ubiquitous enzyme in energy metabolism due to its involvement in the generation of sufficient amount of ATP and/or in generating a proton motive force (PMF) in mycobacteria during adverse conditions of low oxygen environment and nutrient deficiency. This pivotal role of ATP synthase is targeted by the diarylquinoline TMC207 that kills Mycobacterium tuberculosis. Utilizing the state-of-the-art medicinal chemistry approach the quinoline class of aryl-sulfonamides has been identified as potent, orally bioavailable and selective mycobacterial ATP synthase inhibitors. Among a series of compounds synthesized which were effective in vitro on ATP synthase, the lead compound [N-(7-chloro-2-methylquinolin-4-yl)-N-(3-((diethylamino)methyl)-4-hydroxyphenyl)-2,3-dichlo-r obenzene sulfonamide] exhibited excellent selectivity (mycobacterium ATPase IC50 = 0.51 µM, mammalian ATPase IC50 >100 µM, and selectivity >200) and is also active in the hypoxic culture of non replicating M. tuberculosis at 100 µg/mL (32-fold of its MIC) as compared to positive control isoniazid [approximately 0.2 log10 reduction in CFU at 5 lg/mL (50-fold of its MIC)]. Docking of the best compound on homology modeled ATP synthase revealed the participation of the protonated tertiary amine and hydroxyl group to interact with the carboxylate oxygen of Glu61 that is similar to TMC207. The study provides a deep understanding about the structural requirements for ATP synthase inhibitors helpful in the discovery of novel chemical entities.
Cheminformatics Tools For Drug Discovery
Session Introduction
University of Calcutta, India
Biography:
Achintya Saha, Professor and Head, Department of Chemical Technology, University of Calcutta, India has 20 years teaching and research experience in Pharmaceutical fields, especially in Drug Design through Cheminformatics techniques. He completed his PhD in Pharmaceutical Technology from Jadavpur University, India and did Post-doctoral research in University of North Carolina, USA. He has published more than 100 papers in peer reviewed journals.
Abstract:
Disease related to metabolic syndrome is an interesting topic to the researchers throughout the world. The peroxisome proliferator-activated receptors (PPARα, δ, and γ) are the members of the nuclear receptor family, which play important roles in regulation of metabolism, inflammation, and cell differentiation, it is seemed to be very much related with metabolic syndrome. These receptor subtypes are very much interrelated on the basis of their homology and the active catalytic sides. In the present approach, quantitative activity-activity relationship (QAAR) has been performed to develop the relationship between selectivity of modulators of each subtypes over others. It is observed that there is a positive influence of γ and δ subtypes modulators, whereas α and δ subtypes modulators have a negative influence on each other. Similarly, it is also seen that the descriptor contribution is different for each subtypes. For the γ and δ selectivity, the descriptors- electrotopological state keys (JX), atom type indices (Atype_O_59), jurs (Jurs-RPCG) and atom pairs indices T(S..F) have opposite contribution to develop the QAAR model. But for the α subtype modulation, different type descriptors, such as ETA descriptor (ETA_Shape_X), constitutional indices (nAB), functional group counts (nCONHRPh and nHDon), and atom type indices (Atype_F_84, Atype_N_71 and Atype_C_34) show the importance of selectivity contribution.
Biography:
Prof. Mridula Saxena, Head of Department of Chemistry, Amity University, Lucknow, India is dynamically involved in teaching and drug discovery research. She worked for her PhD degree at Central Drug Research Institute, Lucknow and received her degree from the Meerut University in 1986. She had worked on different positions like Research Associate ships of ICMR/CSIR and Research Pool Scientist till 1999. There after she got herself associated with both teaching and research and got DST sponsored project in 2004 as well as faculty position at Amity University, Lucknow. All through her 39 years of teaching and research experience she has >30 papers and review/book articles in national and international journals, >30 conference papers and has 4 patents in her credit. She has visited many countries like, Germany, Hong Kong, China, Turkey, Slovenia, Russia, Greece, Egypt, South Korea and Montenegro for presenting her work.
Abstract:
Drug discovery and development is highly challenging, expensive and time consuming process. for the identification of drug candidates having potential role in human therapeutics. It involves two major steps; viz the identification of the lead in terms of both target and the design of novel prototypes and the second rate limiting step for finding the candidate drug for development through optimization of the lead molecule. The chemoinformatics including ligand based and structure based approaches help in accelerating the drug discovery and design process through better understanding of the structure and activity relationships. The 2-substituted octahydropyrazinopyridoindoles have shown potent histamine H1 receptor antagonism and the ligand based 2D & 3D QSARs explained well the SARs except for some outliers. The absence of human H1 crystal structure at that time prompted us to construct a homology model of H1 using the bovine rhodopsin as template which also could not explain the outlier behavior of these compounds. The structure based studies carried out on the crystal structure of human H1 receptor have been used to explain the behavior of these outliers.
Biography:
Minqian Shen has completed her Medicine Master Degree from Shanghai Medicine College, Fudan University. Since 2007, she has been working as an ophthalmologist in Zhongshan Hospital, Fudan University. She has published 2 Sci papers.
Abstract:
Corneal neovascularization (CNV) was induced in Balb/c mice by alkali burns in the central area of the cornea with a diameter of 2.5mm. After 14 days, some eyeballs were enucleated to histological staining to examine CNV, and the corneas from other eyes were harvested to perform label-free proteomics analysis. The label-free quantitative proteomic approach was applied to analyze five normal corneal tissues (normal group mice n=5) and five corresponding neovascularized corneal tissues (model group mice n=5). The protein data were subject to statistical analysis using Maxquant Software. A total of 2124 proteins were identified and 1682 proteins were quantified from these corneal tissues. Among these quantified proteins, 290 proteins were changed significantly. Of these significantly changed proteins, 35 were reported or predicted as angiogenesis-related proteins. Then, these 35 proteins were analyzed using Ingenuity Pathway Analysis Software, resulting in 26 proteins enriched and connected to each other in the protein-protein interaction network, such as LCN-2, αB-crystalline, and PEDF. These three angiogenesis-related proteins were verified by western blotting test. Consistent with the quantitative proteomic results, Western blotting showed that LCN-2 and αB-crystalline were significantly up-regulated in CNV model, while PEDF was down-regulated. This study provided increased understanding of angiogenesis-related proteins involved in corneal vascular development, which will be useful in the ophthalmic clinic of specifically target angiogenesis.
National University of Singapore
Biography:
Ahmed Haroun has completed his PhD from University of Tokyo in Mechanical Engineering. He is currently a Post-doctoral research fellow at National University of Singapore (NUS) and holding the position of Lecturer Assistant at Cairo University. His research interests include energy harvesting for implantable and wearable devices; MEMS-based energy harvesting; MEMS sensors and actuators, Implantable bio-MEMS; Vibration energy harvesting and Dynamics of multi-body systems.
Abstract:
Self-powering of wireless sensors and wireless micro devices attract the attention of many researches nowadays. Problems associated with chemical batteries such as limited life time and minimization restrictions can be solved using the approach of energy harvesting. Various ambient energy sources such as vibration, thermal, light, wind, etc. could be harvested and converted into electrical energy. However, vibration energy harvesting is more convenient for important kinds of applications such as machine condition monitoring, where sensors are placed in a deep dark place and human body-powered devices whether they are wearable or implantable. Some problems arise when dealing with human motion energy harvesting. Human body provides a kind of unsteady low frequency vibrations which are difficult to match by most common resonant harvesters. Instead, a way of non-resonant low frequency energy harvesting should be used. In this speech, a micro electromagnetic non-resonant energy harvester based on free/impact motion will be presented. Free relative motion is allowed between tube-carrying an electrical coil directly connected to the vibration source and a permanent magnet inside. Impacts appear between the magnet and two hard end stops. Free motion enhances power harvesting at low frequency, while combined free/impact motion results in a non-resonant behavior in which the output power increases with input amplitude and/or frequency. In addition, the harvester has a simple construction which allows fabrication with small sizes. Hence, the harvester can be well suited for small size applications encountered variable large amplitude – low frequency vibrations such as human powered devices.
King Abdulaziz University, Saudi Arabia
Biography:
Huda Abdulaziz Shaheen obtained her Bachelor's degree in General Chemistry in 2008 at King Abdulaziz University. In 2013, she completed her Master's degree in analytical chemistry at King Abdelaziz University. The focus of her research is nanotechnology and specifically studied the use of carbon nanotubes as adsorbent and demonstrated several methods to improve this material and use it to estimate the elements negligible concentrations of different water samples. Currently, she is PhD student in the second year of analytical chemistry PhD program. She has published an article in September 2015 in the Journal of Molecular Liquids and work is underway to publish other articles.
Abstract:
The selective adsorption and removal of Au(III) ions using oxidized multi-walled carbon nanotubes from aqueous solutions containing different metal ions were studied. Characterization studies showed that MWCNTs were oxidized by the concentrated nitric acid under normal laboratory conditions. The adsorption study results showed that only Au(III) ions could be adsorbed completely from the complex system containing other metal ions at pH 2.0, and within a few minutes at ambient temperature. Also, the interfering effect of other ions that may co-exist with the Au(III) ions in aqueous solutions was explored, and the results showed no sign of interference with the Au(III) ions for the adsorption at the oxidized multi-walled carbon nanotube surface. The adsorption was studied at equilibrium and was found to follow the Langmuir adsorption model, and kinetically obey the pseudo second order kinetic model. The adsorption capacity obtained using oxidized multi-walled carbon nanotubes was 62.3 mg g−1, which is higher than any reported value. Finally, the selective removal and adsorption of Au(III) ions from real environmental water samples were studied and the results showed that oxidized multi-walled carbon nanotubes had high affinity and selectivity for Au(III) ions and could be used successfully for the removal of Au(III) ions from aqueous solutions.