Day 1 :
Keynote Forum
Nanorx Inc., USA
Time : 09:30-10:30

Biography:
P R Raghavan is the CEO of Nanorx Inc., and has a PhD in Organic Chemistry from Oregon State University (1979). He has done his MS in Chemistry (1972) from IIT Mumbai, India. He has worked on Drug Discovery for over 25 years at Columbia University; Max-Planck Institute, Germany; Ciba-Geigy (now Novartis), and Boehringer Ingelheim
Abstract:
Metadichol (US patent 8,722,093) is a nano emulsion of long-chain alcohols found in many foods. It is commonly called policosanol and is present in foods such as rice, sugar cane, wheat and peanuts. Metadichol acts on nuclear vitamin D receptors (VDR) (US patent 9,006,292) that are present in cells throughout the body to stimulate the immune system and inhibit a variety of disease processes. Vitamin D deficiency has been shown to alter insulin synthesis and secretion in both humans and animal models. Downfield effects of VDR lead to GPR 120 agonist activity with an EC50 of 3.3 ug/ml when compared with the known agonist GW9508. The anti-inflammatory effect of GPR120 stimulation promotes insulin sensitivity. Metadichol® treatment of ZDF rats showed a reduction of fasting glucose levels and decreased insulin resistance. Also, we have demonstrated that it increases insulin production and also reduces insulin in cases of hyperinsulinemia. Case studies of type 1 and type 2 diabetes and gene expression analysis will also be presented. Anti-diabetic activity of Metadichol® in ZDF rats showed reduction in fasting glucose levels and decreased insulin resistance. In addition, it increases insulin production and also reduces insulin in cases of hyperinsulinemia. Case studies of type 1, type 2 diabetes and gene expression analysis will also be presented. Metadichol consists of natural components of common foods and has no known negative side effects; Metadichol has the potential to serve as a novel, treatment for insulin related diseases. It has the potential to serve as a novel treatment for diabetes related diseases that confront public health today.
Keynote Forum
Human Photosynthesis® Research Center, Mexico
Time : 10:30-11:15

Biography:
Arturo Solis Herrera has done his PhD in Pharmacology. He has done his MD with specialty in Ophthalmology. He is the Director and Founder of Human Photosynthesis® Research Center. He has published more than 30 papers and five books on melanin.
Abstract:
The human body has handled the glucose from the beginning of time. After millions of years of evolution, it is difficult to understand the reasons why the body seems to forget something that can do very well. Glucose is a carbohydrate, and nature generates it by combining CO2 with water. It has the ability to divide, combine, oxidize, etc. Using it as a source of carbon chains, from which the body creates biomolecules. 99% of the molecules comprising us contain a backbone of carbon atoms. The daily intake of carbon chains is required to replace the biomolecules that are subject to wear every day. Therefore, glucose is a wonderful molecule which functions in the human body. But glucose cannot provide the energy needed for their own metabolism. Our discovery of the intrinsic property of the melanin to transform the visible and invisible light into chemical energy, dissociating the molecule of water, such as chlorophyll in plants, breaks into a thousand pieces the sacred role of glucose as energy source. Therefore we must rethink our concepts about bio energy processes of the body, limiting the role of glucose to supply carbon chains, and including the melanin as the bio energetic molecule par excellence.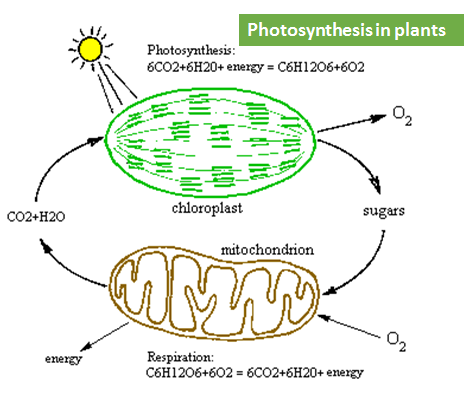 Break:
Networking & Refreshments Break 11:15-11:30 @ Foyer
Keynote Forum
University of Melbourne, Australia
Time : 11:30-12:15

Biography:
Richard C O'Brien is the Clinical Dean of Medicine at the University of Melbourne. He is the Director of the Lipid Service and a Senior Endocrinologist at Austin Health in Melbourne. Over the last 20 years, his research work has focused mainly on atherosclerosis and diabetes, lipid abnormalities and endothelial dysfunction and has authored over 70 scientific papers on these subjects. He is currently the Chair of the Australian Diabetes Society Expert Committee on Hyperlipidemia and is a past President of the Australian Atherosclerosis Society.
Abstract:
Lipid lowering therapy, particularly with statins, is a powerful tool to reduce cardiovascular (CV) risk in people with diabetes. However, controversy exists as to exactly who should be treated, and how aggressively. The 2017 Australian Diabetes Society Lipid Guidelines recommend treatment for high risk individuals regardless of baseline LDL cholesterol (LDL), and calculation of absolute risk, with an adjustment based on presence of micro-vascular complications, for those not obviously at high risk. Statins are recommended for all patients with established CV disease (CVD), and in those with significant risk factors such as renal impairment. In patients without CVD, treatment is recommended if 5 year CV risk is ≥10%. High intensity statin is recommended for patients with existing CVD or high risk (≥15%), and moderate intensity statin for risk 10-15%. LDL should be reduced by ≥50% and to a target of <1.8 mmol/L for high risk; and by ≥30% with a target of <2.0 mmol/L for moderate risk patients. Ezetimibe is recommended if targets are not reached. Elevation of triglycerides, especially with low HDL-cholesterol, is associated with increased CV risk even when LDL controlled, and fibrates can reduce risk in that setting. Fenofibrate does not interact with statins, and may be added to statin therapy where LDL is at target but triglycerides are ≥2.3 mmol/L and HDL is low (<1.0 mmol/L male; <1.29 mmol/L female). Fenofibrate has been shown to reduce the development of diabetic retinopathy, even in people with normal triglycerides, and should be initiated in all type 2 diabetic patients with existing retinopathy.