Day 1 :
Keynote Forum
Urgo International, United Arab Emirates
Time : 10:00-10:45

Biography:
Emilio Galea has started his career in healthcare in 1985 in Malta where he held different positions, from direct care, Clinical Instructor and Examiner with the Institute of Healthcare and managerial positions. He went to the Middle East in 2007 as a Clinical Resource Nurse and then as an Assistant Director of Nursing. His role included the function of Wound Management Advisor. He contributes regularly to magazines and wound care journals and published the 'Wound Care Product Catalogue' that provided guidelines regarding advanced wound care products in SEHA facilities. He is currently the International Medical Director for Urgo International. He holds an MSc Skin Integrity Skills and Treatment from the University of Hertfordshire, UK and his personal and professional objective is to facilitate, through education, evidence based wound management practice.
Abstract:
A growing proportion of diabetic foot ulcers are being diagnosed as neuro-ischemic. Diabetic Foot Ulcers (DFUs) score high in the incidence of chronic wounds; the annual population-based incidence of DFUs ranges from 1.0% to 4.1%, with a lifetime incidence that may be as high as 25% globally. Neuro-ischemia predominately leads to the development of ulcers on the margins of the foot, toes and dorsum of the foot rather than at pressure sites from poorly fitting shoes. Management of this type of wound is complex, requiring prompt referral, debridement where indicated, appropriate footwear, offloading, dressings and the treatment of infection. Although neuro-ischemic ulcers are the most common DFUs, until recently, no studies have assessed the superiority of any device in a cohort of patients with only neuro-ischemic ulcers and no device or drug has demonstrated efficacy in neuro-ischemic DFU treatment. The discovery that matrix metalloproteinases and neovascularization are involved has led to the identification and study of nano-oligosaccharide factor (KSOS molecule), which shows promise in treating this challenging condition. Conducted on 240 patients across five European countries, the explorer study represents a clinical research first in the field of diabetic foot ulcers. The randomized, double-blind study compares the efficacy and tolerance of the TLC-NOSF matrix to those of a neutral dressing on neuro-ischemic diabetic foot ulcers. Reactions to the Explorer RCT have been very promising, where it was suggested that the results are certainly more encouraging than findings for most interventions that have been reported to date. An overview will be provided regarding the global burden of diabetic neuro-ischemic ulcers and the results of the ground-breaking double-blind study published in 'The Lancet', that has identified effective local treatment of these devastating ulcers.
Keynote Forum
RUDN University, Russia
Time : 11:05-11:50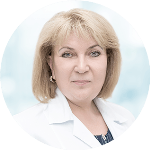 Biography:
Irina Kurnikova is a Professor of Medicine of RUDN University, Moscow, Russia. She has an experience of problems of endocrinology for over 20 years. Currently, she is Curator of the Scientific Direction Endocrinology in RUDN University. She had published more than 30 articles in well-known journals; author of 25 books and tutorials in Russian language and 10 patents for inventions. Her areas of research are the optimization of the system approach to the treatment and rehabilitation of patients with diabetes and thyroid diseases.
Abstract:
Type-2 diabetes (DT2) combined with other diseases often, affects the features of the progression of diabetes. The mechanism, the realization of this influence is a question for study. We made a comparative analysis of the spectral characteristics of the heart rhythm of DT2 patients with concomitant diseases: 28 patients (group-1) with an arterial hypertension (HTN) and 17 patients (group-2) with Gastrointestinal Tract Diseases (GIT) in comparison (group-3) 25 patients with CD2 without concomitant diseases. The power of the frequency spectrum was estimated for HF, LF, VLF, ULF, IC-centralization index. In the group-1, increase in LF and decrease in HF were observed, which is characteristic of chronic stress. ULF was higher in the group-3 (p=0.0002; r=0.48), which is characteristic for the failure of vegetative regulation. In two patients from this group, the values of ULF occupied almost the entire spectrum (76% and 91%). In both cases, patients died from vascular accidents for half a year, despite active therapy with antihypertensive drugs. In the group-2, activation of central ergotropic and humoral metabolic processes was observed, exceeding the value in the group-3 (p=0.001; r=0.37). This indicator demonstrates the practically direct effect of HTN on metabolic homeostasis explains the reasons why it is difficult to achieve compensation of DT2 with concomitant hypertension and explains one of the mechanisms of progression of complications of diabetes. The increase IC in the group-2 confirmed the high activity of the central contour of regulation in relation to the autonomic. Moreover, this, in prognostic terms, indicated the depletion of regulatory mechanisms and a high risk of developing vascular accidents (OR=2.7; p=0.001). In the group-2, the directionality of the regulatory processes indicated chronic stress also.
Keynote Forum
University Hospitals of Morecambe Bay NHS Foundation Trust, United Kingdom
Time : 11:50-12:35

Biography:
Joseph M Pappachan is currently working as a Consultant in Endocrinology, Diabetes and Metabolism at the University Hospitals of Morecambe Bay NHS Trust, UK. He has obtained his graduation and post-graduation training in Medicine from India with further specialty training in Endocrinology and Metabolism from University of Nottingham and North Staffordshire, respectively. He has authored 64 scientific publications in various journals and books. His research interests are in obesity, daibetes and metabolic disorders. He is also an Editorial Board Member of the World Journal of Diabetes and has been the Guest Editor for journal special issues on endocrine and metabolic disciplines. He is serving as a Member of Diabetes, UK, US Endocrine Society and Scientific Reviewer to several medical periodicals in the branches of endocrinology and metabolism.
Abstract:
Diabetes is a clinical condition not only associated with insulin deficiency (absolute in Type-1 Diabetes Mellitus [T1DM] and relative in Type-2 Diabetes Mellitus [T2DM]), but also with number of hormonal and metabolic abnormalities. Control of diabetes and its complications mainly depends of the individual's engagement with self-management of glycemia and other metabolic abnormalities that varies from patient to patient. Individualized diabetes care is therefore the only option to optimize diabetes management. This must be through consideration of different issues faced by individual patients broadly guided various clinical guidelines. The role of diabetes care professional is mainly to empower the patient to identify his/her problems, motivate the individual to tailor an appropriate self-management algorithm during clinic visits and follow up the cases as and when necessary. With the aid of 3 unique case scenarios (an obese T1DM case with high degree of insulin resistance, an obese steroid-induced T2DM and a case of diabetic dyslipidemia) the role and importance of individualized diabetes care is discussed in this presentation.