Day 2 :
Keynote Forum
Professor
Time : 10:00-10:30

Biography:
Aline Meirhaeghe has completed her PhD at the age of 27 years from University of Lille (France) and postdoctoral studies from Cambridge University (UK). She is leading a group, in Inserm UMR1167 laboratory, investigating the molecular genetics of metabolic diseases at the Institut Pasteur de Lille (France). She has published more than 85 papers in reputed international journals.
Abstract:
Genome-wide association studies (GWAS) represent a major tool in the understanding of the genetics of complex diseases including type 2 diabetes (T2D). More than 120 loci have been identified for T2D. Surprisingly, most of the known loci act through an effect on insulin secretion rather than insulin resistance. Details will be given.rnHowever, these variants explain only a small fraction of the estimated heritability of T2D. Possible explanations may be that :rn(i) the phenotypes of interest are not precise enough,rn(ii) several independent variants in a given gene or pathway, each of them having a small effect size, contribute synergistically to increase the susceptibility to the disease,rn(iii) the functional variants responsible for the GWAS signals, with stronger effect sizes, have not been deciphered,rn(iv) rare variants with stronger effect sizes exist and will need deep sequencing on large studies,rn(v) gene-gene and gene-environment interactions are not covered by classical GWAS as their studies need extremely large sample sizes,rn(vi) epigenetic changes in critical genes during intra-uterine life may play a major role in altering the risk of T2D,rn(vii) parent-of-origin effects should be dissected as the paternal and maternal alleles may have effects in opposite directions, leading to the impossibility to detect such an association in traditional case-control studies.rnAlso, molecular post-GWAS data are necessary to elucidate the function of the proteins encoded by the disease-associated genes if one wants to obtain a complete picture of how genetic variation leads to T2D. Examples will be provided.rn
Track 1: Complications associated with diabetes
Track 4: Advanced Technologies for Treatment of Diabetes
Track 5: Diabetes Management
Track 6: Emerging Focus in Diabetes Research
Track 10: Risk Factors Related to Diabetes
Location: Melia Meeting 8
Chair
Emilio Herrera
University San Pablo-CEU
Spain
Co-Chair
Massimo Collino
University of Turin
Italy
Session Introduction
University of Torino
Italy
Time : 10:30-10:55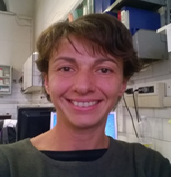 Biography:
Raffaella Mastrocola has completed her PhD in the 2005 from the University of Torino, Italy. She experienced 10 years of research activity on diabetic complications holding different positions in several departments of the University of Torino. She has published 33 full-length research articles in peer reviewed international journals and has attended as presenter at several international conferences. She is serving as reviewer for reputed journals and as editorial board member of Journal of Diabetes Research.
Abstract:
The worldwide epidemic rise in metabolic disorders is tightly linked to excessive dietary intake of saturated fat and sugars. Although Advanced Glycation End-Products (AGEs) are toxic compounds well-known for their roles in type 1 diabetes complications, recent studies indicate their diet-induced accumulation in several dysmetabolic conditions, as obesity, insulin resistance, and type 2 diabetes. Consistently, we have recently reported in different animal models of diet-induced metabolic disorders the associative link between AGEs and the dysregulated activation of the lipogenic transcription factor SREBP1c. In particular, we have evidenced a double mechanism by which carboxy methyllysine (CML), the most studied AGE, interferes on SREBP1c activation by the direct glycation of its activating protein SCAP and by the reduction of the SREBP1c inhibitor SIRT-1. As consequence of SREBP1c overactivation, a marked lipid deposition was found in liver and skeletal muscle of mice fed high-fat and high-sugar diets. In addition, recent studies highlighted new transcriptional roles for SREBP1c in the development of cell damage and metabolic impairment. Specifically, we analyzed in different target tissues of dysmetabolism, as liver, skeletal muscle and brain, the effect of SREBP1c overactivation on selective pathways involved in the regulation of antioxidant and inflammatory response and structural and metabolic adaptation. Finally, our most recent findings evidenced that the inhibition of CML production by the administration of the anti-glycative compound pyridoxamine to mice fed a high-fructose diet was able to prevent both SREBP1c activation and SREBP1c-depending signaling impairment.
University of Torino
Italy
Time : 11:00-11:20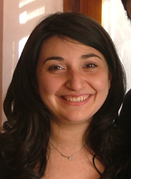 Biography:
Debora Nigro has completed her Bsc in 2012 at the University of Torino, Italy. She is now attending a PhD in Experimental Medicine and Therapy at the Department of Clinical and Biological Sciences. She works on the pathogenic mechanisms underlying diet-induce metabolic diseases and she is coauthor of 9 papers published in peer reviewed international journal.
Abstract:
Several studies indicate the involvement of advanced glycation end-products (AGEs) in neurodegenerative diseases. Moreover, the rising consumption of fructose in industrialized countries has been related to cognitive impairment, but the impact of fructose-derived AGEs on hippocampus has never been investigated. The present study aimed to evaluate in the hippocampus of C57Bl/6 mice fed a standard (SD) or a 60% fructose (HFRT) diet for 12 weeks the production of the most studied AGEs, carboxy methyllysine (CML), focusing on the role of the glutathione-dependent enzyme glyoxalase (Glo-1), the main AGEs-detoxifying system, and early signs of neuronal impairment. HFRT diet evoked CML accumulation in the cell body of pyramidal neurons, followed by RAGE/NFkB signaling activation. A widespread reactive gliosis and altered mitochondrial respiratory complexes activity have been evidenced in HFRT hippocampi, paralleled by oxidative stress increase due to impaired activity of Nrf2 signaling. In addition, a translocation of Glo-1 from axons toward cell body of pyramidal neurons has been observed in HFRT mice, in relation to CML accumulation. Despite increased expression of dimeric Glo-1, its enzymatic activity was not upregulated in HFRT hippocampi, due to reduced glutathione availability, thus failing to prevent CML accumulation. The prevention of CML production by administration of the specific inhibitor pyridoxamine was able to prevent all the fructose-induced hippocampal alterations. In conclusion, a high-fructose consumption, through CML accumulation, induces in the hippocampus the same molecular and metabolic alterations observed in early phases of neurodegenerative diseases, and can thus represent a risk factor for their onset.
University of Turin
Italy
Time : 11:40-12:00

Biography:
Marco Parente has completed his University degree at the Department of "Scienza e Tecnologia del Farmaco" of the University of Turin. He is collaborating with the department on different projects. He won the award, "Young Pharmacist of the Year 2015" for the project "Quaderni del Master Chiara Colombo". He is correlator of thesis of different topics with particular interest about diabetes food supplements and diabetes disease. He presided as Lecturer in different conferences.
Abstract:
The counselling of the community pharmacist may significantly contribute to improve patient's compliance to the drug therapy, thus leading to an improvement in local healthcare and decrease costs. However, so far, this specific skill doesn't provide an immediate economic fee. Very recently, pharmacists of the Piedmont region have been involved in the Inter-Athenaeum Project in Community Pharmacy, which aims to improve prevention and compliance for diabetes and other most common chronic diseases, including heart failure, dyslipidemia, and COPD. The project is based on the administration of questionnaires to pharmacy's customers to evaluate prevention and patient compliance. The first step of the project is based on the attendance of specific training by pharmacists of the Piedmont Region. Focusing on the section of the project dealing with diabetes, we tried to answer to the following question: A management based on the training provided by the project and the new patient-centric approach can increase the earnings and inputs in pharmacy? The analysis has been performed comparing the 15 most effective pharmacies that have submitted more than 40 questionnaries/3 months, 46 that have submitted more than 15/3 months with the rest of the Piedmont. Our partial results show that most effective pharmacies had an increase in the number of inputs (22860 for the pharmacy that submitted more than 40 vs. 19124 to the medium of the Piedmont pharmacies) in the period between January and April 2015, but it is unclear whether there is also an increase in sales related to adherence to the project.
Federal Institute for Drugs and Medical Devices
Germany
Time : 12:00-12:20
Biography:
Bodo Haas has completed his PhD from Department of Pharmacology at Ludwig-Maximilians-University Munich, Germany and Post-doctoral studies from the Institute of Pharmacology and Toxicology at Rheinische Friedrich-Wilhelms-University Bonn, Germany. He is European Certified Toxicologist (ERT), non-Clincial Assessor and research group Leader of Diabetes at the Federal Institute for Drugs and Medical Devices in Bonn, Germany. He has published more than 25 papers in reputed German and international journals, contributed to text books and has been serving as reviewer for scientific journals.
Abstract:
The anti-diabetic effects of glitazones, which are ligands at the transcription factor PPAR, appear in part to be mediated by inhibition of cyclin-dependent kinase 5 (CDK5)-mediated phosphorylation of PPARγ at Ser273 in adipocytes resulting in a positive anti-diabetic expression profile. Cytokines (adipokines) such as tumor necrosis factor  (TNF) have been shown to induce PPARγ Ser273 phosphorylation, thereby increasing the expression of pro-diabetic adipokines like monocyte chemotactic protein-1 (MCP-1). Here, we investigated whether the widely used sulfonylureas (SUs) glibenclamide and glimepiride alter phosphorylation of PPARγ at Ser273 in an in vitro phosphorylation assay, in human primary adipocytes in vitro and in adipose tissue in mice. In addition, the effects of SUs on adipocyte differentiation and changes in the anti-diabetic expression profile were examined by real-time PCR. TNF induced PPARγ Ser273 phosphorylation in a time- and concentration-dependent manner in primary human adipocytes and in adipose tissue of TNF injected mice. Treatment of cells and mice with SUs, Rosiglitazone or the PPARpartial agonist SR1664 prior to TNF challenge resulted in a reduction of PPARγ Ser273 phosphorylation in vitro and in vivo. Furthermore, SU were able to block CDK5-mediated PPARγ phosphorylation in an in vitro phosphorylation assay. The alteration of the PPARγ phosphorylation state upon SU treatment was correlated with the reduced expression of pro-diabetic adipokines (e.g. MCP-1). Taken together, our data indicate that SU have anti-diabetic glitazone-like actions on human adipocytes in vitro and in vivo in mice by reducing PPARγ Ser273 phosphorylation resulting in a positive anti-diabetic expression profile.
Russian Cardiology and Research Complex
Russian Federation

Biography:
Maria Grechnikova graduated from Lomonosov Moscow State University, Faculty of Biology in 2013 and got a Diploma with Honour. She is working for her PhD thesis in Laboratory of Free Radical Oxidation, Biochemistry in Russian Cardiology Research and Production Complex studying the fundamental prosesses of atherosclerosis development ant its connection to other deseases. She learned Bioinformatics and Statistics in Moscow Bioinformatics School. During this period, she got some interesting results that are already published or going to be published after some additional work in near future.
Abstract:
Diabetes mellitus is a risk factor for the development of vascular diseases. Modification of low-density lipoproteins (LDL) plays an important role in atherosclerosis. Natural dicarbonyls formed in oxidative glucose metabolism in diabetes mellitus patients (predominantly glyoxal and methylglyoxal) or by oxidative stress in patients with atherosclerosis (malondialdehyde [MDA]), can probably modify LDL particles. Oxidative modification of LDL enhances their accumulation in vascular walls. Oxidized LDL level in blood plasma is higher in diabetes patients with decompensated carbohydrate metabolism in comparison with atherosclerosis patients, moreover, glucose stimulates free radical oxidation of LDL in vitro. Normalization of blood glucose level decreases oxidized LDL level. Aldehydes can travel across cell membrane and modify not only LDL, but also blood proteins, including erythrocytic enzymes. There is a decrease in superoxide dismutase (SOD) and glutathione peroxidase (GPx) activity in diabetes patients compared to the control group (age-matched patients without lipid or carbohydrate metabolic disturbances). Glucose-lowering therapy with sulfonylurea derivatives or metformin significantly increased erythrocyte Cu,Zn-SOD activity in diabetes patients. Metformin-treated patients had significantly higher levels of enzyme activity likely due to its enhanced utilization of methylglyoxal. All three dicarbonyl compounds rapidly changed the kinetic properties of GPx at physiological temperature and pH. The marked inhibition of antioxidant enzyme activity observed after incubation with dicarbonyls can result from modification of their amino and SH groups during interaction with the aldehyde groups. Based on these reactions, we hypothesized that there is a common mechanism underlying vascular wall damage in patients with atherosclerosis and type 2 diabetes mellitus.
Tampere University of Technology
Finland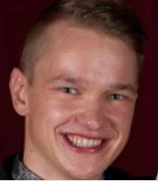 Biography:
Petteri Väisänen completed a BSc and is pursuing Biomedical Engineering as his major for MSc in Tampere University of Technology, Finland. He is the Data and Algorithm Specialist at Quattro Folia, a high-tech proactive self-care service provider to those who have chronic illnesses such as diabetes.
Abstract:
Background:
The measurement of HbA1c is one of the most well established means to monitor glycemic control in persons with diabetes. Typically HbA1c measurements are done 2-4 times per year, even though HbA1c levels can change substantially in 3-4 weeks. This ultimately leads unmonitored gaps. Therefore, we sought to define continuous HbA1c estimate (eA1c) to guide in day-to-day diabetes management. We present an adaptive method to calculate eA1c level using SMBG data and previous HbA1c measurements. Materials & Methods:
An estimation algorithm was constructed based on correlations between blood glucose distribution parameters and laboratory HbA1c measurements. The best linear combination of those parameters was applied to the model and individually updated scaling factors were introduced. The derived mathematical model was tested with 30 diabetic subjects. Retrospective analyze with leave-one-out cross-validation was used for model performance evaluation. Mean absolute relative deviation (MARD) of eA1c from reference HbA1c and eA1c-HbA1c correlation were calculated. Also, an error grid analysis was made. Results:
MARD was 6.17% and correlation between eA1c and reference HbA1c was strong (r=0.83). Error grid analysis showed that 82.55% of eA1c values were within 10% from reference HbA1c and 98.61% within 20% from reference. Conclusions:
Adaptive mathematical model was developed to calculate a continuous eA1c to each diabetic using their laboratory HbA1c and SMBG measurements. Results in this study show that algorithm is able to calculate eA1c reliably for diabetics with regular SMBG measurements, and algorithm works even with biased and irregular measurement patterns.