Day 1 :
Keynote Forum
Complutense University
Spain
Time : 09:00 to 09:30

Biography:
Emilio Herrera is PhD from Complutense University (Madrid), Emeritus professor of Biochemistry and Molecular Biology at Faculties of Pharmacy and Medicine, University San Pablo-CEU in Madrid, Spain and Doctor Honoris causa in Medicine by Lund University (Sweden). He carried out his postdoctoral studies in Harvard University and Northwestern University Medical Schools. He has 282 peer-reviewed papers with IF (total IF by JCR-2009, 755.20) and 77 book chapters, having a h-index of 37 and has directed 49 PhD thesis.
Abstract:
During early pregnancy, the increase in maternal fat depots is facilitated by insulin, followed by increased adipose tissue breakdown and subsequent hypertriglyceridemia, mainly as a result of insulin resistance (IR) and estrogen effects. Most fatty acids (FAs) in maternal circulation are esterified and associated with lipoproteins which are taken up by the placenta and hydrolyzed by lipases and the released FAs enter fetal circulation. Under control conditions maternal glucose but not triacylglycerides (TAG) or nonesterified fatty acids (NEFA) correlate with neonatal weight, BMI or fat mass. However in gestational diabetic mellitus (GDM) the fetus does not seem to receive more FAs than in non-GDM pregnancies but whereas maternal glucose doesn't correlate with fetal anthropometric parameters TAG and NEFA show significant correlations. In newborns of GDM mother's serum glucose and consequent insulin levels are high and such hyperinsulinemia would facilitate TAG synthesis, contributing to their increased adipose tissue mass. Long-chain polyunsaturated FAs (PUFA) are essential for fetal development and are obtained from the mother. The proportion of arachidonic, docosahexaenoic and total n-6 and n-3 PUFA are lower in umbilical arterial plasma but not in venous plasma of neonates of GDM vs. controls indicating an altered metabolism of PUFA by the fetus of GDM mothers. In rats a moderate increase in dietary n-3 PUFA during early pregnancy reduces adiposity and the age-dependent insulin resistance in 12 months old male offspring. The increase in body fat in neonates of GDM women is a risk factor for obesity in early childhood and later life.
Keynote Forum
University of Pretoria
South Africa
Time : 10:30-11:00

Biography:
Etheresia Pretorius of the Department of Physiology, Faculty of Health Sciences, University of Pretoria is one of the Africa's top women scientists, and she was the recipient of the African Union Kwame Nkrumah Scientific Awards Programme (Basic Science and Technology: African Women in Science), in 2011. Since 2000, she published/in press over 200 ISI rated research manuscripts. Her research has brought new insights into inflammation pathology and she has identified new methods that may be used in tracking disease progression. The majority of the afore-mentioned research has been published in high impact journals, including The Lancet (IF: 45.102) and FEMS (IF: 13.8).
Abstract:
Type II diabetes causes an ever-increasing burden on healthcare. The prevalence for all age-groups worldwide was estimated to be 2.8% in 2000 and predicted to increase to 4.4% in 2030. Among adults in the US, the prevalence of undiagnosed diabetes is currently 4.1% and pre-diabetes a staggering 35.6%. Type II diabetes is associated with three main glycemic disorders that are chronic hyperglycemia, glycemic variability, and iatrogenic hypoglycemia and also comorbidities including dyslipidemia and hypertension. All of the above comorbidities are associated with hypercoagulability. Because type II diabetes is such an extensive health issue, we suggest that the answer to adequate treatment is based on an individualized patient-centered approach, in combination with the latest NIH precision medicine approach. A combination of viscoelastic methodologies may be used in a personalized patient-centered regime, including thromboelastography (TEG) and the lesser, used scanning electron microscopy approach (SEM). TEG is a dynamic measure of clot formation, strength and lyses, while SEM provides a visual structural tool to study patient fibrin structure in great detail. We therefore consider the evidence for TEG and SEM as a unique means to monitor type II diabetes treatment efficacy. TEG and SEM has potential to be a useful tool combination, and could potentially alter clinical approach to type II diabetes treatment. As envisaged in the NIH precision medicine approach, it will involve a lot of role players and innovative new research ideas; with this ultimate goal in mind, we suggest that an individualized patient-orientated approach is now already within our ability.
Track2: Genetics of Diabetes
Track 3: Alternative Treatments for Diabetes
Track 5: Diabetes Management
Track 8: Diabetes Research in Clinical Practise
Location: Melia Meeting 8
Chair
Sebastian Oltean
University of Bristol
UK
Co-Chair
Massimo Collino
University of Turin
Italy
Session Introduction
Lodz University of Technology
Poland
Time : 11:20-11:45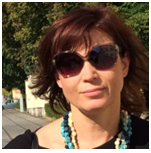 Biography:
Edyta Gendaszewska-Darmach is an Asissstant Professor at Faculty of Biotechnology and Food Sciences, Lodz University of Technology. She completed her PhD degree in Bioorganic Chemistry from Polish Academy of Sciences. Her research involves anti-diabetic and wound healing properties of natural and modified biophosphates (nucleotides and lysophospholipids) as well as biomaterials for regenerative medicine.
Abstract:
Based on the results of research conducted recently, lysophosphatidylcholine (LPC) has been observed to be not only a structural component of cellular membranes but also a biologically active molecule influencing regulation of metabolic diseases, such as obesity and diabetes. Much attention has been paid to the fact that LPC causes an increase in glucose-stimulated insulin secretion from β pancreatic cells. To address the need of further characterization of various LPC species with regard to diversity of their structures as well as longer biological half-lives, we have recently described the chemical synthesis of new sulfur analogues of LPC with well-defined fatty acid residues. In order to prevent possible 1→2 acyl migration in LPC analogues, the oxygen atom in position 2 of glycerol was protected by methylation. A series of phosphorothioate and phosphorodithioate derivatives of 2-OMe-LPC bearing five different fatty acid residues both saturated (12:0, 14:0, 16:0, 18:0) and unsaturated (18:1) were prepared. Preliminary studies towards pancreatic βTC-3 cells proved that even a slight difference in chemical structure of a stimulus may result in significant changes in the exerted biological effects
University of Turin
Time : 11:45-12:45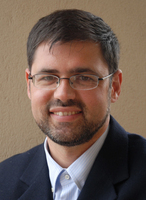 Biography:
Massimo Collino is Associate Professor of Pharmacology and Toxicology at the University of Turin (Italy) and Head of the Laboratory of Cardiovascular and Metabolic Pharmacology at the Department of Drug Science and Technology (University of Turin). He worked as Visiting Scientist at the William Harvey Research Institute, University of London (UK). His current research interests are the pathophysiology and the pharmacological therapy of diet-induced insulin resistance and the related cardiovascular risk factors mainly organ-related ischemic events. He has published more than 50 papers in reputed international journals and has been serving as an Editorial Board Member of several scientific journals.
Abstract:
The role of a low-grade, chronic inflammatory response in promoting cardiometabolic diseases (CMD) is well known. However, despite the recent publication of several documents and papers suggesting clinical and social interventions to prevent and benefit subjects afflicted with these co-morbidities, the identification of common mechanisms of disease and related innovative pharmacological strategies are far from clear. Most recent evidences suggest a substantial role for the NLRP3 inflammasome, a large multimeric danger-sensing platform that promotes autocatalytic activation of the cysteine protease caspase-1 and mediates the cleavage of inactive pro-IL-1beta, among other proteins, into its active form. In the last few years, our research team has significantly contributed to elucidate the effects of pharmacological modulation of NLRP3 inflammasome to reverse the detrimental consequences of the cardiometabolic inflammation. We have recently demonstrated that a fructose-enriched diet evokes upregulation of renal NLRP3 expression, which significantly contributes to the development of the diet-related renal dysfunction. Similarly, we documented a key role of NLRP3 inflammasome activation in hepatic lipotoxicity evoked by microparticles produced following hepatic cell exposure to high concentration of saturated fatty acid. We also demonstrated that chronic mice feeding with a high-fat high-fructose diet induces an up-regulation of Nlrp3 inflammasome complex within the heart and its expression was exacerbated by an ischemic event. Our results will be discussed in keeping with most recent literature data for a better understanding of the potential role of NLRP3 inflammasome as innovative pharmacological target for CMD.
University of Bristol
UK
Time : 12:45-13:10

Biography:
Sebastian Oltean studied clinical medicine at "IuliuHatieganu" Medical School in Cluj- Napoca, Romania followed by training in Nephrology and Dialysis. He then moved to USA, where in 2004 obtained a PhD in Biochemistry from the University of Nebraska-Lincoln, followed by postdoctoral training at Duke University Medical Center, where he studied connections between alternative splicing regulation and disease. In 2008, he moved to University of Bristol (UK), where he is now a University research fellow and principal investigator. One of his main research themes is the understanding of therapeutic potential of targeting alternative splicing in diabetic nephropathy.
Abstract:
Diabetes is increasingly common in all regions of the world and diabetic complications represent an important burden on the health system. Though diabetic nephropathy (DN) is the main cause of end-stage renal failure in UK and worldwide, no specific treatment is yet available. Alternative splicing (AS) is one of the main determinant of proteomic diversity with more than 90% of genes being estimated to be alternative spliced in humans. In recent years a plethora of AS events have been described to be associated with specific diseases but their contribution to pathogenesis is very little understood. Several AS events have been described recently to be associated with diabetes and/or DN progression. We have focused so far on two splicing events connected with different pathogenic mechanisms in DN and related to VEGF (a promoter of increased permeability in the kidney and loss of protein in the urine) and FGFR2 (involved in epithelial-mesenchymal transitions, a major contributor to kidney fibrosis). Our data demonstrates that splicing isoforms may be manipulated in vivo to slow progression of DN and that splicing-sensitive fluorescent reporters designed to follow these particular AS events may be used as tools to investigate coordinated regulation of AS in DN. The ultimate goal of this work is to identify molecules (e.g splicing factors, kinases, signaling molecules) that are master regulators of this process and could represent attractive therapeutic targets.
Lodz University of Technology
Poland
Time : 14:10-14:35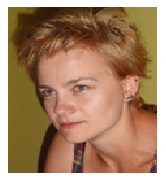 Biography:
Małgorzata Zakłos-Szyda has completed her PhD studies at Lodz University of Technology in Technical Sciences (Molecular Biotechnology). She is an Assistant Professor in Faculty of Biotechnology and Food Sciences.
Abstract:
Epidemiological data indicate that diabetes is one of the main health problems of the world. Type 2 diabetes (T2D) which is usually a result of wrong dietary habits and reduced physical activity, represents 85-95% of all diabetes cases and among other diet-related diseases is the major cause of deaths. The disease is mainly associated with irregularities in the insulin secretion, attenuated insulin sensitivity and pancreatic beta cells dysfunction caused by multiple stimuli including glucotoxicity, lipotoxicity, proinflammatory cytokines, endoplasmatic reticulum stress and oxidative stress. Those factors lead to increased level of blood glucose concentration after food intake. Since polyphenols possess multiple biological activities and constitute an important part in human diet, they have recently emerged as critical phytochemicals in type 2 diabetes prevention and treatment. This study investigates polyphenolic extracts obtained from selected edible plants, which were screened in terms of protective activity against oxidative stress induced by tert-butylhydroperoxide (t-BOOH) in βTC3 pancreatic and HepG2 hepatic cells. These cell lines are commonly used as model targets for antidiabetic drugs.
Johannes Wolfgang Goethe Unicersity
Germany
Time : 14:35-15:35

Biography:
2012-present: Professor, Faculty of Medicine, Johannes Wolfgang Goethe Unicersity, Frankfurt am Main, Germany. 2006-12: Consultant, Laboratorio di Biologia Vascolare e Medicina Rigenerativa, Istituto Cardiologico Monzino, via, Pareo 4, 20138, Milano, Italy. 1996-12: Senior Investigator, Laboratorio di Patologia Vascolare, Istituto Dermopatico dell\'Immacolata, via dei Monti di Creta 104, 00167, Roma 1999-00: Associate Professor, McMaster University, Hamilton (ON), Canada 1995-96: Visiting Scientist, National Cancer Institute, NIH, Bethesda (MD), USA 1992-95: Postdoctoral fellow, Istituto Regina Elena, Roma, Italy 1989-91: Postdoctoral fellow, National Cancer Institute, NIH, Bethesda (MD), USA. 1984-88: Intern, Dipartimento di Immunologia, Univ. La Sapienza, Roma, Italy 1981-83: Intern, Dipartimento di Virologia, Univ. La Sapienza, Roma, Italy
Abstract:
Background:
The hyperglycemic/metabolic memory is clinically evident in patients in which glycaemic control is not beneficial on the progression of complications including cardiovascular accidents. This condition has been recently associated with altered epigenetic mechanisms and the presence of dysmetabolic pathways. The molecular mechanism underlying this process is still uncharacterized. Methods & Results:
Total genomic DNA was extracted from non-diabetic-cardiac fibroblast (ND-CF) and diabetic-CF (D-CF) and analysed for the global content of modified cytosines including 5 methyl-cytosine (5mC), 5 hydroxy-methyl-cytosine (5hmC), 5 formyl-cytosine (5fC) and 5 carboxy-cytosine (5caC) by colorimetric ELISAs. Remarkably, D-CFs, cultured between passage 4 and 8 since isolation, accumulated all types of modified cytosines compared to cells obtained from normoglycemic controls. Similar findings were observed in DNA samples obtained from the heart of streptozotocin-induced diabetic mice as well as in the Ins2 Akita mouse model of genetic insulin defect. RNA-seq experiments showed that human D-CFs have a reduced content of transcripts encoding for proteins involved in proliferation, DNA synthesis and packaging, chromosome organization and metabolic processes. Moreover, D-CFs showed a significant reduction in the number of mitochondria, in Isocitrate Deidrogenase 1-2 (IDH1, 2) activity and in α-Ketoglutarate (αKG) levels. The latter is an important cofactor for the regulation for ten-eleven-translocation (TET) demethylases. Treatment with exogenous αKG or a TET activator, such as vitamin C, rescued proliferation in D-CFs as consequence of an active demethylation process. Conclusion:
DNA demethylation machinery may be important during the onset of the hyperglycemic/metabolic memory. TET activators may represent a novel tool to treat diabetic complications and reduce cardiovascular risk.
Cargill Research & Development Center
Belgium
Time : 15:35-16:00

Biography:
Peter Decock graduated as Food Technologist in 1979 at HAS University of Applied Sciences. He started as R&D Project Leader at General Mills and in 1985 became R&D Manager at OZF responsible for confectionary, fine bakery, chocolate and ice cream. In 1989, he moved to Gist-brocades (now DSM) as European Technology Manager to lead the development of new pastry and bread ingredients and monitor corporate R&D projects. He joined Cargill in 1992 as Deputy Manager of the European Food Application Centre. From 1995, he directed more than 10 years a multidisciplinary team to successfully launch erythritol on the global market. Since 2006, he leads Global Nutrition and Regulatory Affairs. The research he currently directs targets dietary and personal care solutions for improved oral and cardiovascular health.
Abstract:
Excessive intake of added sugars has been associated with health issues including diabetes. This has encouraged food scientists to reduce sugar in foods without compromising taste using calorie-reduced bulk sweeteners such as polyols. The newest polyol is erythritol (ERT), a white, crystalline powder with similar crystal appearance, density, and sweetness quality as sugar (sucrose). It is non-caloric, non-glycemic, non-insulinemic and non-cariogenic. Emerging evidence shows that ERT has health potential that goes beyond the mere replacement of sugar, especially in people with type-2 diabetes. Diabetes is characterized by hyperglycemia and development of vascular pathology. Endothelial cell (EC) dysfunction (ECD) is a starting point for pathogenesis of vascular complications in diabetes. We previously showed ERT to be a hydroxyl radical scavenger preventing ECD onset in diabetic rats. To better understand how ERT mediates this protective effect, ERT was studied in EC (HUVECs) exposed to diabetic stressors. Decreased viability of EC and increased oxidative damage resulting from such exposure were attenuated in the presence of ERT. Protective effects of ERT during hyperglycemia were confirmed and mechanistically expanded upon, with transcriptomics. A human pilot study in 24 subjects with type-2 diabetes consuming 36 g ERT daily as a lemon-flavored beverage for 28 days showed that acute consumption significantly improved microvascular endothelial function and chronic consumption reduced central pulse pressure and carotid-femoral pulse-wave velocity, both indicating favorable effects on aortic compliance. Chronic ERT consumption also reduced systolic blood pressure in 12 subjects with a blood pressure above the recommended goal of 130 mm Hg while no change was observed in normotensive subjects.